Did you know that by teaching your baby to sign, you are helping them in more ways than you think?
Although babies are born being able to communicate, parents are not always able to understand their little one. 
And here is where baby signs come in before they can verbalize it.
But apart from helping you better understand your child, there are so many important benefits attached to teaching your baby to sign.
Here are just a few of those benefits:
A great tool to help develop your child's communication and language skills

Creates a closer bond with your child

Boosts brain development 

Lessen your child's frustration when trying to communicate their feelings etc., which limits the amount of tantrums and meltdowns
So now you understand what the benefits are, let's take a look at a few signs you can start off with…
1. Eating or food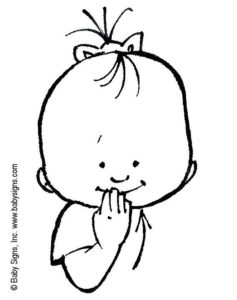 Tap the tip of your fingers to your lips as if you're eating with your palm facing down
2. Milk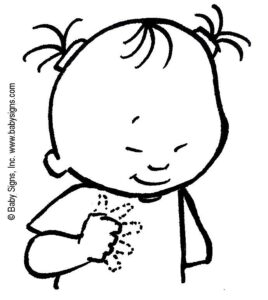 Squeeze your fingers in and out as you would when milking a cow
3. More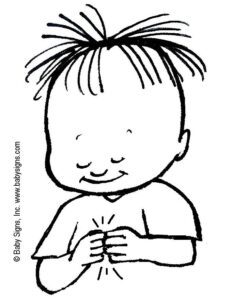 Touch your thumb with your fingers and then bring your hands together to touch at the finger tips
4. Sleep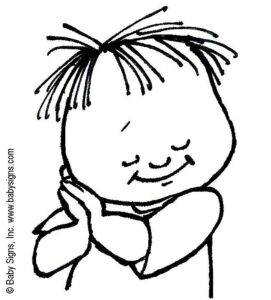 Place your hands together and place by your head as you tilt it to the side
5. Mommy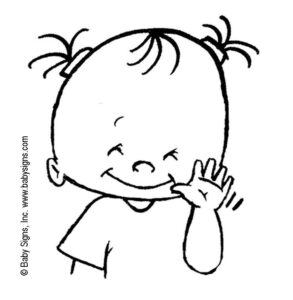 With your palm open and fingers facing up, tap your chin with your thumb
6. Daddy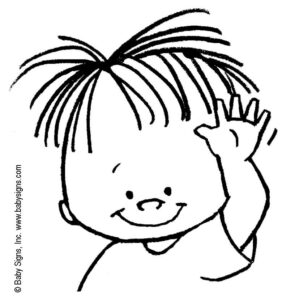 With your palm open and fingers facing up, tap your forehead with your thumb
In UpChild community, the baby signs course is a popular subject that parents are interested in to start with their babies. We have songs, parenting tips and stories to cover 6 important areas of baby's daily life: mealtime, bedtime, bath time, getting dressed, animals and going out. 
If you have missed out our last class, you may join our next class in June:
Book your June course here (dates and timing are inside):